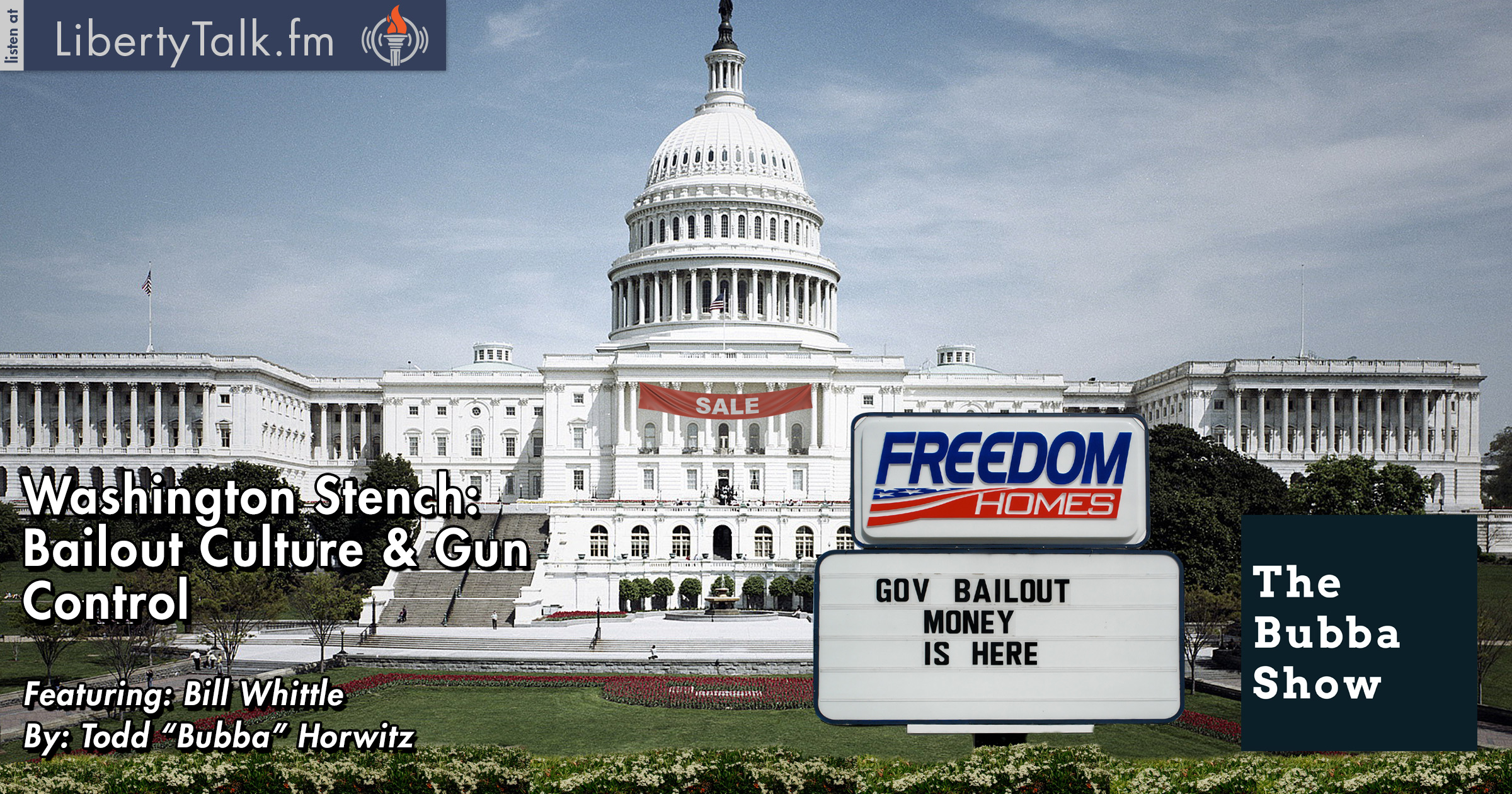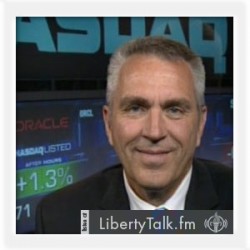 BY: Todd Horwitz, Host & Senior Contributing Analyst
PUBLISHED: April 22, 2015
B
ubba comments with the arrival of spring, it is mating season and he has recently taken note of the skunks living near his house, to wit must be similar like living near Washington D.C. However, at least the skunks will mate and move on; the stench of the Political Class is year round and seems to become ever more pungent with each session.
Bailout Fascism: Merger of Corporations with the STATE
For the average investor, the market has never recovered from the 2008 crash precipitated by the housing bubble. Moreover, as quantitative easing and bailouts become standard operating procedure, i.e. "The New Normal" true improvement in the economy is unlikely to materialize without first a fundamental shift back towards true free market capitalism.
Gun Control Empowers Criminals to Commit Violence
Cody Wilson's 3D Printed Firearm Gives Gun Control Advocates Nightmares
Cody Wilson talks about the possibilities of 3D gun printing and provides his insights on the collision between technology, government and personal liberty.
Bubba welcomes Bill Whittle back to the show to discuss the relationship between gun control laws and per capita murder rates around the nation. Bill comments that the U.S. statistically is a very safe place and that the highest murder rates in the world occur where governments restrict an individual's Natural Right to the use of guns. Bill points to the fact that cities controlled by "progressive" liberal democrats enforcing strict firearms laws are the largest perpetrator of gun violence and the highest murder rates.
Thereto, gun control fanatics who desire a government monopoly on guns praise the state of Michigan as being one of the most difficult states for an individual to obtain a firearm. Thus, it is little surprise that the broke bastion of liberal social engineering policies Detroit, remains the murder capital of the United States, and is considered by some the most corrupt city in the country buttressed by its litany of former city officials sitting in jail. Perhaps a ray of light shining through the decay of Detroit; police chief James Craig is convinced the uptick in Detroiters jumping through the bureaucratic hoops to obtain a firearm is directly related to a recent decline in a crime, stating:.
"Criminals are getting the message that good Detroiters are armed and will use that weapon,"

– Detroit Chief of Police, James Craig
Should Illegal Immigrants Receive Subsidized Healthcare?
The discussion then turns President Obama's Executive Order pertaining to immigration. Bill comments on the recent executive order on Immigration. Specifically he finds it utterly abhorrent that U.S taxpayers will be required to pay for health care for illegal immigrants who are detained by the Customs and Border Patrol. Bill does not support the position illegal aliens have "guaranteed rights," stating guaranteed rights should be reserved for U.S. citizens. He concludes citing an interview with a candidate for the Attorney General's office in which she advocates illegal aliens should have an equal opportunity for jobs with citizens.