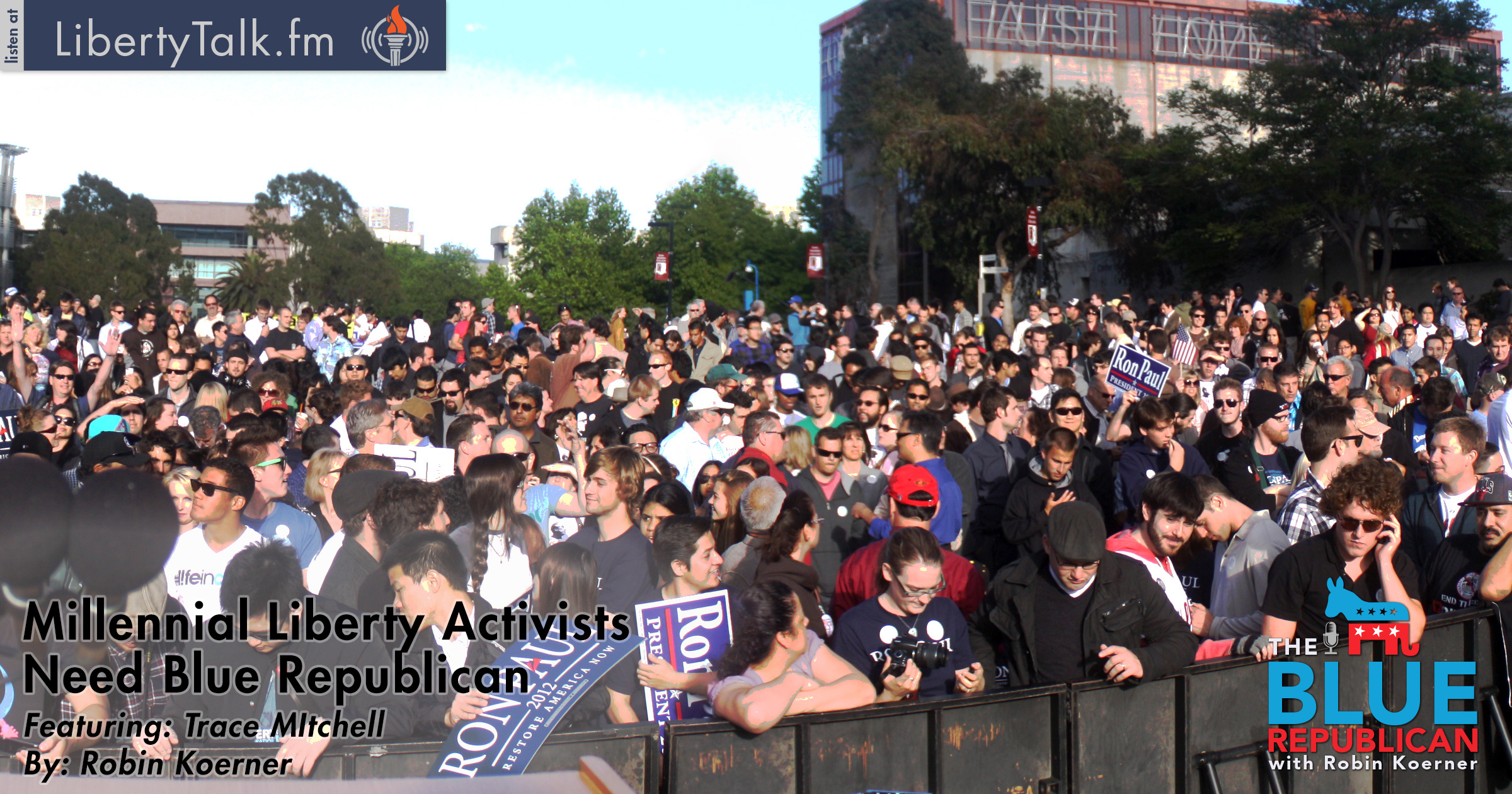 T
race MItchell is a young liberty activist, who is very active in
Students for Liberty
,
Young Americans for liberty
, and more mainstream politics.
He has just massively increased his effectiveness by becoming the Chairman of Blue Republican Florida
Trace details to Robin how he was bowled over by Blue Republican at the International Students for Liberty Conference in Washington D.C. The message of "principle before party" and "liberty with love" (Blue Republican's one-two punch, as Trace calls it) not only resonated deeply with him, but was the filling of a hole he'd been feeling as a frustrated liberty activist. He's taken the Blue Republican message of liberty onto his campus, and used it to bring more people to his SFL (Students for Liberty) chapter meeting in one hour than he's ever been able to do before. In this compelling and motivating show, Trace explains why SLF, YAL etc. need to use the Blue Republican approach at least, and even perhaps the Blue Republican brand directly to grow their numbers.
That's music to Robin's ears, of course, because that's the whole point of Blue Republican – to be a gateway for the liberty-curious to the path to a commitment to the principles of liberty.  In this show, Trace discusses the remarkable success he's had in just two weeks of being a "Blue Republican" – and how it reaches the parts other liberty movements cannot reach.