Is there an answer for the government's mess in Healthcare? Today Dr. George introduces Dr. Brian Dixon to discuss the failures of Obamacare & a new idea for a Universal Healthcare System.
Podcast (medicine-on-call-dr-elaina-george): Play in new window | Download (48.2MB) | Embed
Original air date:
 January 28, 2018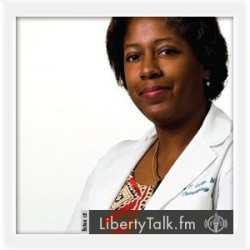 BY: Dr. Elaina George, Host & Contributing Health Editor
PUBLISHED: January 27, 2018
A Board of Directors Can Help Minimize the Cost of Healthcare
The healthcare system is a wreck. Big Pharma & the government do not have answers to fix it, so it comes down the the doctors and patients to find solutions. Today Dr. George introduces Dr. Brian J. Dixon, M.D., Executive Director of Progressive Psychiatry to the show to discuss an interesting proposal for Universal Healthcare. 
There are so many barriers to healthcare the costs keep going up. Dr. Dixon has laid out a 6 step plan to fix the nations healthcare system. Step one is to create 50 non-profit organizations for each state.Where every citizen 18 and older os a shareholder. Step two is to have a Board of Directors where the shareholders elect each member. The board as to be 60% licensed medical professionals. Step three the board establishes the State charge master. This will establish the price costs for each individual State. Step four the Board of Directors establish the general health fee. This is the fee each person pays yearly that goes into the the general fund for the State. The fund pays for preventive visits and diagnoses for everyone, any lifestyle. Step five the Board of Directors will choose the Health Record. Which is one universal record system to help doctors communicate important patient information. Step Six the Board of Directors will use market forces to leverage down the cost of medications. 
About Dr. Brian J. Dixon, M.D
Dr. Brian Dixon is a psychiatrist in Fort Worth, Texas and is affiliated with Cook Children's Medical Center. He received his medical degree from Texas A&M Health Science Center College of Medicine and has been in practice between 11-20 years. He is one of 11 doctors at Cook Children's Medical Center who specialize in Psychiatry.
[Dr. Brian Dixon's Bio] • [Progressive Psychiatry – Website]