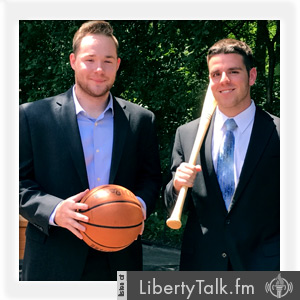 BY: Witz & Roz, Hosts, The Sporting Edge
PUBLISHED: March 03, 2018
NCAA Drama
T
his week on The Sporting Edge, Witz and Roz decide to switch things up. Witz talks all things baseball while Roz talks college and NBA basketball. Spring Training is humming along as new prospects are getting their crack at the big leagues.
It looks like the Nationals are deep in the hunt for Jake Arrieta as he remains one of the biggest pitchers left on the free agent market. There's only a few big names left to sign, and plenty of teams need help.
Roz talks college basketball on the court as well as off it. There's a lot of drama going on in the NCAA and Roz thinks it could change the scope of college basketball forever.
We're inching closer to the NBA playoffs and the Cavs still can't seem to figure it out. Roz discusses some possible landing spots for LeBron. Stay tuned for more updates next week!