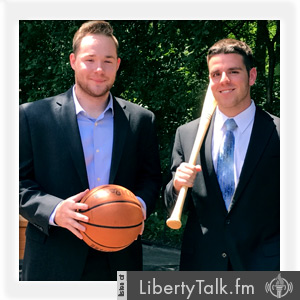 BY: Witz & Roz, Hosts, The Sporting Edge
PUBLISHED: August 25, 2018
Fantasy Breakdown: Tight Ends
W
itz and Roz are back and Witz is now officially an old man as he has entered his mid-twenties. He says it's all downhill from here. Roz has officially booked his flight back to Chicago for Turkey Day.
It's the last fantasy breakdown before the regular season starts and this week TSE covers tight ends. There is a lot of talent in the pool this year, but also a ton of injury risk at the top.
Will this be the year of Gronk? It's hard to say with his injury history. Witz and Roz say there's no doubt he should be the No.1 option if healthy, but that's a big if. Jimmy Graham looks to return to old form as a member of the Packers.
The Red Sox are absolutely dominating the MLB right now. They reached 90 wins before any other team got to 80! The AL West continues to stir the pot in the AL as they are the only division with a legitimate race right now. How 'bout them A's???? Stay tuned for more updates next week!