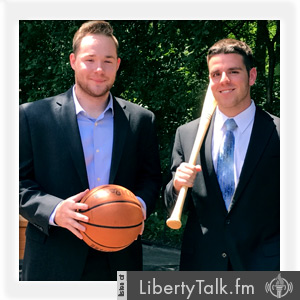 BY: Witz & Roz, Hosts, The Sporting Edge
PUBLISHED: April 21, 2018
Red Hot Rockets Looking to be Champs!
R
oz starts the show off with a bang by bringing up the upcoming schedule for the NFL this year and ranting about the Packers again.
Witz and Roz break down the NBA playoff action so far. The Rockets look poised to become this year's NBA Champion according to Witz, but Roz still thinks it's the Warriors all the way. 
Roz declares LeBron the G.O.A.T again and think he'll get the Cavs to the finals. He said it could get interesting between the 76ers if they do happen to face off with Joel Embiid coming back from injury. 
Baseball is in full swing and the Red Sox are the best team in the league right now. Mookie Betts is tearing the cover off of the ball. Roz calls for a Bryce Harper MVP campaign. Stay tuned for more updates next week!