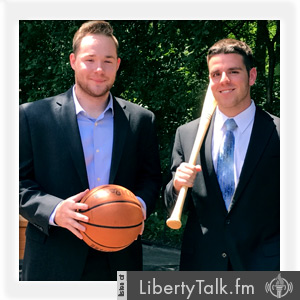 BY: Witz & Roz, Hosts, The Sporting Edge
PUBLISHED: July 07, 2018
Will Manny Machado get Traded?
W
itz and Roz break down all the latest moves in NBA Free Agency. Obvious, by the biggest move is LeBron finding a new home in Los Angeles, but plenty of other interesting things have happened as well.
Boogie Cousins signed with the Warriors on a mid-level exemption deal and will make the league that much more uncompetitive. Julius Randle will replace him on the Pelicans.
The World Cup is down to its final 8 teams and Roz reads off the matchups for the listeners. Cormier vs. Miocic is also highlighting the UFC this weekend so things should get interesting.
Manny Machado remains the biggest name leading up to the trade deadline that should be dealt. Will it be the D'backs? The Cardinals? Maybe the Cubs? Nobody knows, but the market for rental players seems to have shifted. Stay tuned for more updates next week!