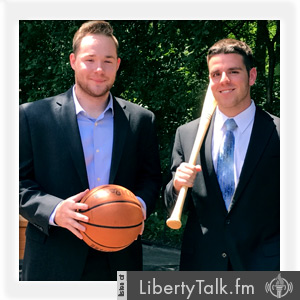 BY: Witz & Roz, Hosts, The Sporting Edge
PUBLISHED: May 19, 2018
Robinson Cano gets slapped with an 80-game suspension
T
his week on The Sporting Edge, Witz and Roz start the show with a little talk about the NFL and the recent comments T.O. made about Jason Garrett and how he shouldn't be the head coach in Dallas anymore after only one playoff win in 8 years.
The draft lottery brought the No. 1 pick to Phoenix. The Kings got the second pick and Hawks got the third pick. The Cavs ended up with a disappointing spot at No. 8 after having higher hopes after the Kyrie trade.
The Celtics are taking it to the Cavs right now and are currently up 2-0. The Rockets and Warriors are in a dog fight and are all tied at 1-1. Witz is sticking with the Rockets to win it all and think they take it in 7 games against the Warriors.
Robinson Cano gets slapped with an 80-game suspension and puts the Mariners season in serious jeopardy. The Yankees are now the favorites to take home the 2018 World Series at 5/1, while the Astros are currently going off at 11/2. Stay tuned for more updates next week!