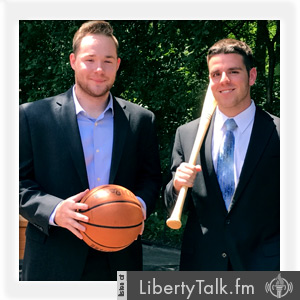 BY: Witz & Roz, Hosts, The Sporting Edge
PUBLISHED: March 31, 2018
Baseball is Back!
This week on The Sporting Edge, Witz and Roz break down what is left of the NCAA tournament. The Loyola Ramblers continue their magical run as an 11 seed to take on the Michigan Wolverines in the Final Four.
Villanova takes on Kansas in the other Final Four matchup and the Jayhawks find themselves as 5-point underdogs. Malik Newman put up 32 points to beat Duke in the Elite Eight.
Ian Happ started the MLB season off with a bang and homered on the first pitch he saw against Jose Urena. Happ became the second player ever to homer on the first pitch of an MLB season.
Adam Jones walked off for the Orioles and that was one of three extra-inning games on opening day. The White Sox put up 14 runs even after James Shields gave up 4 in the first. Stay tuned for more updates next week!