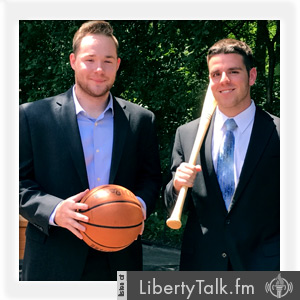 BY: Witz & Roz, Hosts, The Sporting Edge
PUBLISHED: December 01, 2018
LSU Vs. Texas A&M
T
his week on The Sporting Edge, Witz and Roz start off the show with some college basketball as we are about a quarter of the way through the season. Gonzaga and Kansas look like the top two teams in the nation right now.
The slate is very small this week in college football because it's conference championship week. The powerhouse matchup between Georgia and Alabama should have some major playoff implications.
Can the Northwestern Wildcats complete the dream season and beat Ohio St. to win the Big 10? Witz was at Ryan Field the last time Northwestern took down OSU.
Chase Daniel did exactly what he needed to do to secure a victory last week and it looks the Bears will he calling his number again this week with the injury to Mitch Trubisky. Stay tuned for more updates next week!