Today Dr. George introduces Dr. Nataalie Newman to discuss Physician Patient Protection, the shortcuts modern medical is taking & Obamacare.
Podcast (medicine-on-call-dr-elaina-george): Play in new window | Download (25.9MB) | Embed
Original air date:
 December 23, 2017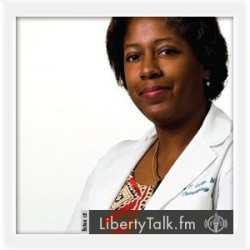 BY: Dr. Elaina George, Host & Contributing Health Editor
PUBLISHED: December 23, 2017
It's Time to Fix Healthcare
Dr. George introduces Dr. Natalie Newman board-certified emergency physician to discuss rapidly changing policies that can make the medical field very dangerous. Physician Patient Protection is an organization that focuses on ensuring that people get quality care from their physicians. 
Now that medicine has become more of a business and less about quality care, abuses have started to become more common. Many hospitals focus on having patients pushed through the system to keep costs low. Cutting corners like having nurses practice medicine unsupervised and so on… Physician Patient protection is a very new organization and is working hard to bring people all the information they need so stay tuned.