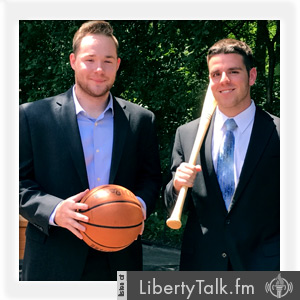 BY: Witz & Roz, Hosts, The Sporting Edge
PUBLISHED: December 08, 2018
Ohio State Falls Short Against Northwestern
T
his week on The Sporting Edge, Witz and Roz breakdown the College Football Playoff and take a look ahead at some of the bowl matchups for this year. Alabama took down Georgia in the SEC championship to knock the Bulldogs out of the playoffs.
Oklahoma took the No. 4 spot by beating Texas in the Big 12 championship. Ohio State did not do enough against Northwestern to earn a playoff spot, and Urban Meyer will step down at the end of the season. Notre Dame and Clemson are still sitting at No. 2 and No. 3 respectively. 
There was a lot of news in the NFL this week, and it was not really all that great. The Kareem Hunt and Reuben Foster situations continue to be the headlines and it is not a good look for the league. Regardless, we are in the home stretch of the NFL season and only a few weeks away from the playoffs.
Paul Goldschmidt headlines the biggest trade of the MLB offseason as he heads to the Cardinals. Witz and Roz discuss what this means for the NL Central. They also talk about how disappointing this era in Diamondbacks baseball was. Stay tuned for more updates next week!