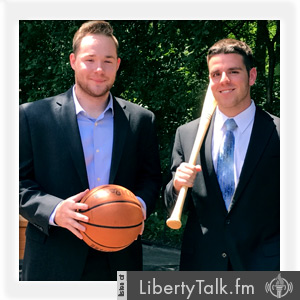 BY: Witz & Roz, Hosts, The Sporting Edge
PUBLISHED: June 09, 2018
Mariners Impress
T
his week on The Sporting Edge, Witz and Roz start off by commenting on the T.O. situation with the Hall of Fame. Owens is skipping his enshrinement speech and Roz is absolutely disgusted with the move.
The NBA is left in almost the exact same spot as last year. The Warriors wiped the floor with the Cavs and the most exciting part of the year in the league is coming up: the offseason.
Baseball is almost halfway through the season already and there are some great division races going on right now across the league. The Mariners continue to impress without Robinson Cano.
The dog days of summer are slowly approaching and the only thing that will be left is the CBS Sports Power Rankings for MLB and golf. Stay tuned for more updates next week!