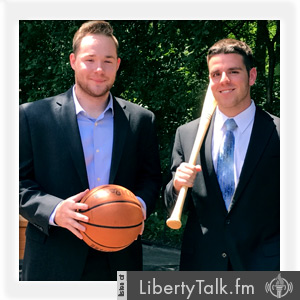 BY: Witz & Roz, Hosts, The Sporting Edge
PUBLISHED: May 05, 2018
Derby Day
T
his week on The Sporting Edge, Witz and Roz are back in action and get right into their bickering ways. Roz touts LeBron as the best (again!) because he's really taking it to the Toronto Raptors.
The Jazz won a game against the Rockets and look like they could be poised to make this a tough series. The Warriors might make a clean sweep of the Pelicans.
The 2018 Kentucky Derby is here! Witz and Roz break down the action and make their picks for the greatest two minutes in sports. The race starts at 6:46 EST so don't miss it.
The MLB season is about 30 games in already and teams are starting to show their true colors. The injury bug has also crept up on a lot of teams and hopefully guys like Jacob deGrom and Johnny Cueto will find their way back onto the field soon. See you next week!