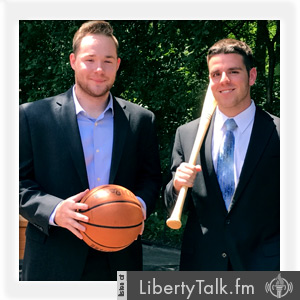 BY: Witz & Roz, Hosts, The Sporting Edge
PUBLISHED: July 28, 2018
Is Tiger Here to Stay?
T
his week on The Sporting Edge, Witz and Roz cover the British Open Championship. Francesco Molinari becomes the first Italian-born to ever win a major, playing bogey free golf for the final 36 holes and securing his place in golf history.
The debate on Tiger is back on! Witz thinks Tiger is here to stay and notes that he was leading a major championship on Sunday. Roz sees things a little differently, but nonetheless things are getting exciting.
The Yankees make a big move to bolster their bullpen and add Zach Britton. They also traded for J.A. Happ later in the week and are making a push to win the AL East. The Cubs added Cole Hamels to their rotation.
Witz and Roz discuss the impact of the current contract situation in the NFL and how it's really hurting the league. They also break down the DeMar DeRozan trade to San Antonio. Stay tuned for more updates next week!