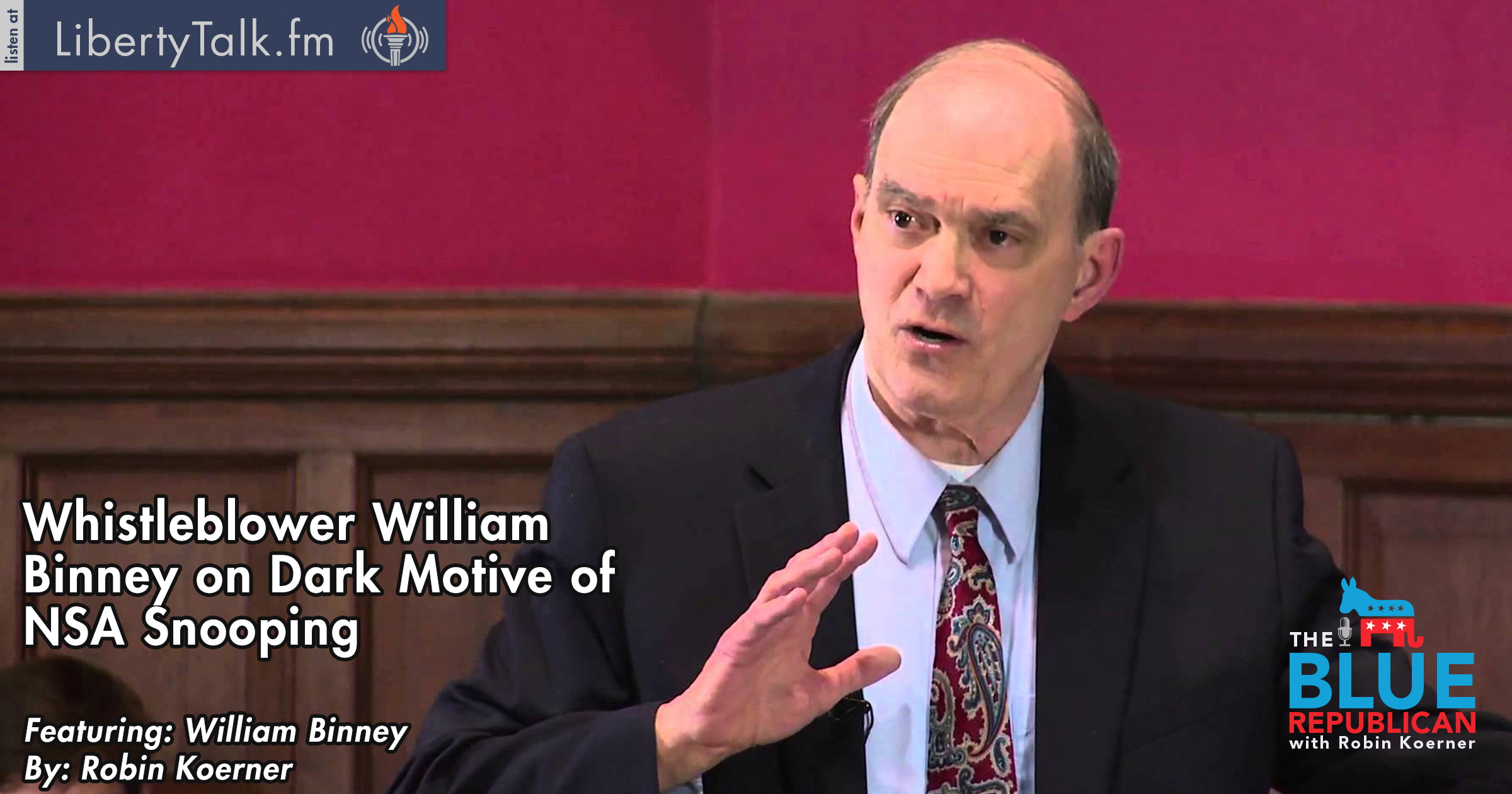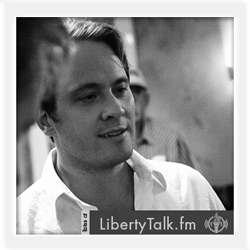 BY: Robin Koerner, Host
PUBLISHED: June 20, 2015
William Binney Makes Plain the Devious Nature of the NSA
O
n this episode of Blue Republican Radio, Robin Koerner interviews former h
igh level intelligence official from the NSA who became whitleblower, William Binney
, to elicit his views on the true and dark motivations of Presidents George W Bush's and Barack Obama's schemes to expand and violate the Fourth Amendment's protection to be secure from warrantless and pervasive snooping at the hands of the STATE.
Before Edward Snowden shocked the world with the truth about the NSA and wholly dismantled their nationalist propaganda, William Binney sought to expose the national security state's wanton abuse through internal channels within the government to wit is one talking point used by propagandists who seek to question the patriotism of Edward Snowden.
Despite Mr. Binney's long decorated career, in which his expertise developed the original algorithms in collecting metadata, his efforts to work within the system after uncovering the abuse thereof, resulted with STATE goons raiding his home and pointing a gun in his face for him daring to expose their treacherous unconstitutional spying.
As such, being such an important figure in today's debate over an individual's Natural RIght to be free from unwarranted government spying, Mr. Binney has participated in a myriad of excellent interviews to further shed light upon this absolute affront to personal Liberty. Nevertheless, Robin finds a new avenue of discussion to explore and thus affords William Binney the opportunity to share his assessment of the motivations of the top echelon of government players involved in the mass abuse of the dignity and suppression of humanity's Natural Liberties. In addition, Mr. Binney speaks to whether National Security sycophants and the talking head shills who support the NSA's can be stopped through electoral reform. However, given the pervasive and total abuse by the STATE apparatus, his positive answer may surprise a number of people.
William Binney also announces that he is working to help Rand Paul in his bid to secure the Republican nomination for president in 2016 and states his belief that Rand is the real deal –
and would stay true to the fourth amendment even if he were to win office.
Indeed, William Binney is a towering figure in the fight to reclaim humanity's Natural Right of privacy from government makes this a Blue Republican Radio interview not to be missed.This is not to be missed.
About William Binney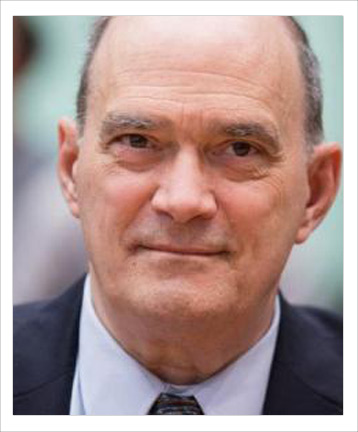 William Binney and J. Kirk Wiebe are clients of GAP and National Security Agency (NSA) whistleblowers who worked at the agency in excess of 36 years. As Technical Director, Binney developed a revolutionary information processing system called ThinThread that, arguably, could have detected and prevented the 9/11 terrorist attacks, but NSA officials ignored the program in favor of Trailblazer, a program that not only ended in total failure, but cost taxpayers billions of dollars.