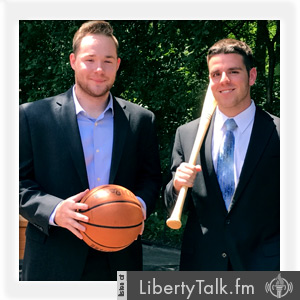 BY: "Roz" and Xander, Hosts, The Sporting Edge
PUBLISHED: January 06, 2018
Will the Tide Take Back Their Title?
T
he cross-country days of The Sporting Edge are starting anew as Roz moves out to Hollywood. It's a sad goodbye for the TSE duo, but keep the lines open from Chicago to LA because the show does not stop!
The CFP featured one of the best college football games in recent memory. Jake Fromm led a ferocious Georgia team back from a 17-point deficit to take down Heisman winner Baker Mayfield. The game featured 102 total points and needed two OT's to settle the score.
Alabama vs. Clemson was pretty laughable as Nick Saban showed that revenge is not only a hobby for him, it's in his blood. Roz and Witz both think the Tide will take back their title and be rightfully crowned the best team in college football. But don't sleep on the Bulldogs.
It's wildcard weekend in the NFL and most notably the Bills and Jaguars end their enormous playoff droughts and actually get the opportunity to play each other! So, one of them will even have a playoff win. Sean McVay gets his first crack at the playoffs against last year's runner-up Atlanta Falcons. Drew Brees squares off against Superman Cam. Stay tuned for more updates next week!