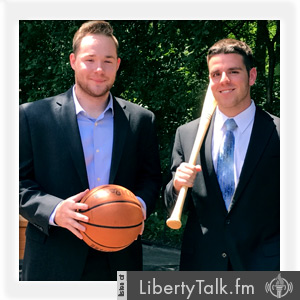 BY: Witz & Roz, Hosts, The Sporting Edge
PUBLISHED: September 01, 2018
NCAA & NFL Kick Off
T
his week on The Sporting Edge, Witz and Roz are all revved up because college football kicks off in full today and the NFL is just a few days away. The best time of the year is finally here!
All the action is laid out on the table as Witz and Roz discuss lines for both the NFL and NCAA. Will the Tide roll again in Tuscaloosa this year? They seem to be the consensus pick among all the experts.
Fantasy season is also what comes with football and the duo offer their final draft takes and advice before their own draft on Monday night.
The sporting world is right once again as MLB playoffs are also right around the corner. September is looking good! Stay tuned for more updates next week!