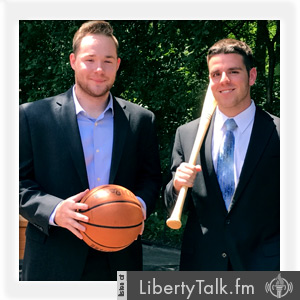 BY: Witz & Roz, Hosts, The Sporting Edge
PUBLISHED: September 22, 2018
Who's Getting Snipped?
T
his week on The Sporting Edge, Witz and Roz cover Week 3 in College Football as Alabama continues to roll as the best team in the nation. They square off against Texas A&M this week as four touchdown favorites in Tuscaloosa.
Patrick Mahomes continues to light up the NFL as he has 10 TD's through the first two weeks. The Browns finally get their first win in almost 640 days.
Witz and Roz introduce a new segment called "Snipped". They cover a bunch of different players, teams, and coaches that are on their list of underachievers and disappointing performances of the week.
The Cubs continue to make us sweat as they are 2.5 games up on the Brewers. The Red Sox look to break the single season record for wins while the Dodgers stay hot in the N.L. West. Stay tuned for more updates next week!