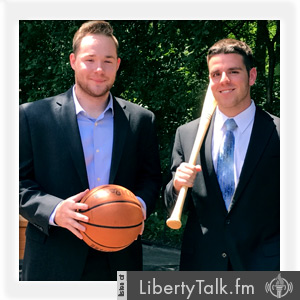 BY: Witz & Roz, Hosts, The Sporting Edge
PUBLISHED: August 11, 2018
Running Back Breakdown
T
his week on The Sporting Edge, Witz and Roz are a day early as they get to preview the entire field at Bellerive. Will Rickie finally come away with his first major championship? Roz thinks it might happen.
It's time for the running back breakdown. Fantasy football is right around the corner and there are a lot of RB's out there who could make or break your season. Which ones should you take?
Witz and Roz also discuss their playoff picture and who they think is going to make it all the way in this year's playoffs. Will it be another title for Bill and Tom? Should be a very interesting year.
The Red Sox continue to be the best team in baseball behind their two possible MVP candidates in Mookie Betts and J.D. Martinez. The A's stay hot and look to grab that second wild card spot. Stay tuned for more updates next week!