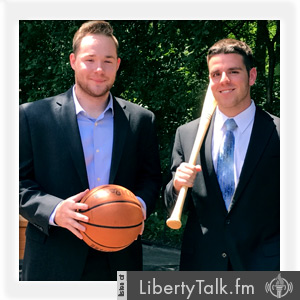 BY: Witz & Roz, Hosts, The Sporting Edge
PUBLISHED: October 20, 2018
The Price is Right
T
his week on The Sporting Edge, Witz and Roz get right into college football and the crazy week that saw LSU and Coach O up end the No. 2 ranked Georgia Bulldogs. The Tigers are squarely back in the playoff race and move into the top 5.
There are some great matchups this week between ranked teams. N.C. State travels to Clemson to take on the Tigers in a huge division and conference matchup. The Wolverines also to travel to Spartanville to keep their season and Big 10 hopes alive.
Three of the best finishes of year happened in the NFL last week. We had AB catching a game-winning touchdown in the closing seconds versus the Bengals. We had Tom Brady lead the Pats to a thrilling 43-40 victory over the Chiefs. And let's not forget how good Aaron Rodgers is with his brilliant second half vs. the 49ers in. 33-30 win.
David Price officially shakes the playoff monkey off his back and gets the win in Game 5 of the ALCS to bring the Red Sox back to the World Series. I think most of the sports world is happy for him. Who will take home the NL Pennant? Only time will tell. Stay tuned for more updates next week!