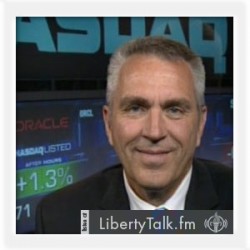 BY: Todd Horwitz, Host & Senior Contributing Analyst
PUBLISHED: February 25, 2016
Bracketology
T
his week on The Sporting Edge, Witz and Roz are joined by a very special guest, their longtime friend Matt Kollada. Matt is the first full-time guest on the show during the Witz/Roz era. They start off with the DeMarcus Cousins trade and there's some mixed opinions among the hosts. Witz thinks the trade was bogus for the Kings as they got little to no value back. Matt, on the other hand, thought Buddy Hield was a great pickup for the Kings. 
The trio moves on to the Bulls trade with the Thunder and the group consensus is that the Bulls front office is dysfunctional, giving up way too much value for just three mediocre players. Bracketology is in full swing and Roz leads the way into a recap of college basketball for the week.
A lot of ranked teams lost last week including Number 2 Villanova, who dropped their second game of the season to Butler. Duke lost on a buzzer-beater to Syracuse, and Louisville was run out the gym by North Carolina. Gonzaga remains undefeated and they still hold the top spot in the rankings.
'Witz' Corner' features a well-known Chicago quarterback whose tenure is just about up, Jay Cutler. Witz rips Cutler apart as a failure for this once proud Bears organization, and reminds Matt of his calls for Cutler to be the MVP during the 2012 season. Matt will be back on the show in no time to discuss his favorite team, the Chicago White Sox. See you next week!