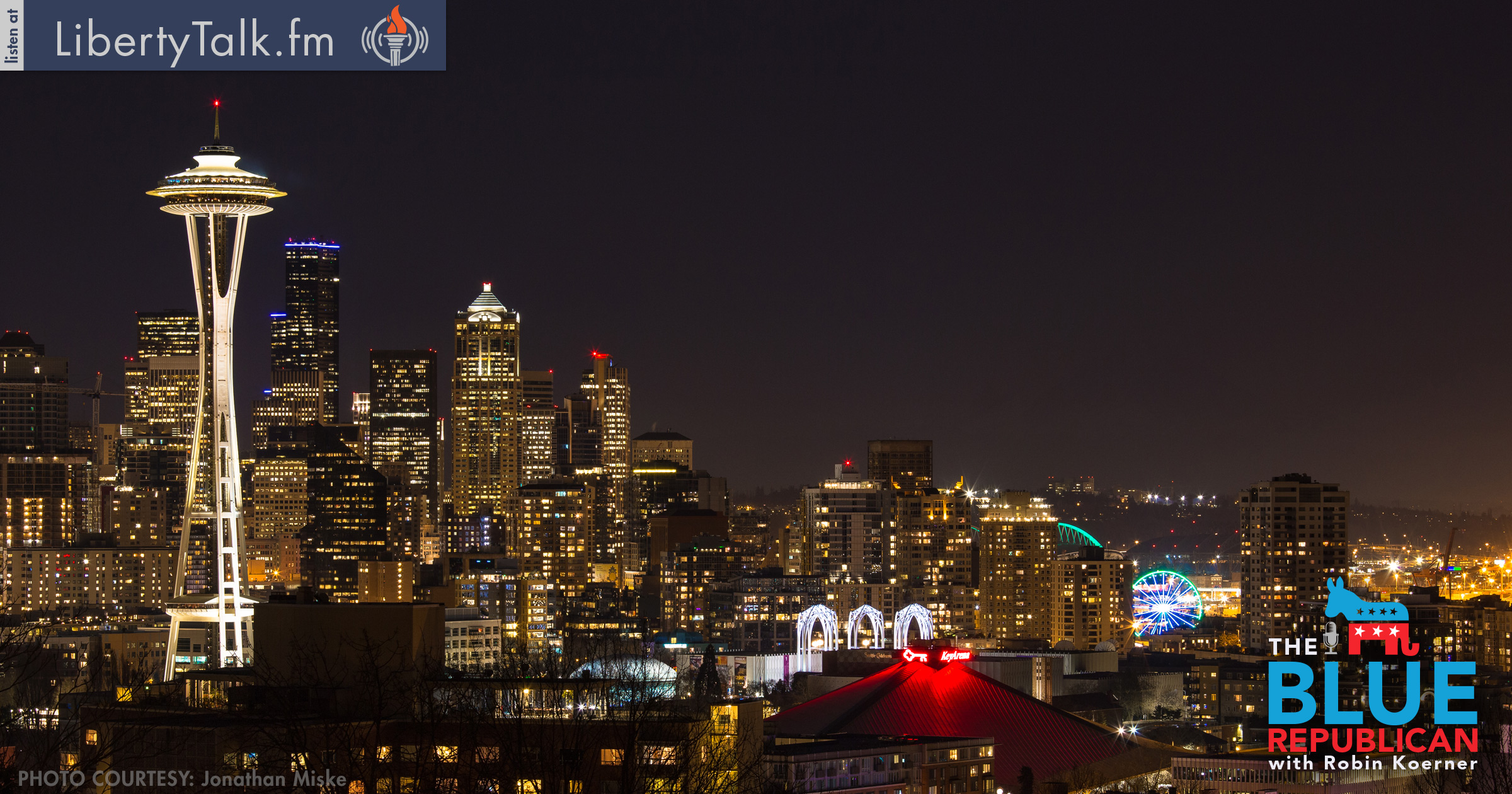 PHOTO CREDIT:  Brian K. Pritchard, Fetch Your News.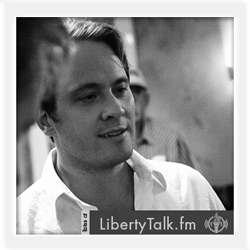 BY: Robin Koerner, Host
PUBLISHED: January 09, 2016
[/iconbox]
Libertarians Fail to Gain Traction Politically.
The Libertarian movement has for too long cared too little about how they look and sound to the rest of the world – sometimes mistaking professionalism and a humane approach to talking to people for compromise – which they are not at all.
Today on The Blue Republican, Robin introduces Jason Stapleton. Jason and Robin have a couple of things in common. They are both online podcasters for liberty – and they are both fed up with watching the libertarian philosophy win so few adherents in a country where, by all accounts, most people largely agree with it! The failure to gain traction (how come the Libertarian Party still counts 1% of the popular vote as some kind of success?) arises in part because of a lack of understanding that logic and facts generally don't change people's political minds and that judgement (emotional and mostly sub-conscious) and justification (factual, logical and most conscious) are entirely different processes.
Robin and Jason are both concerned with bringing better salesmanship and sensitivity to Political persuasion. Hear them discuss this and other things on this really important episode of the show for the liberty-curious and the liberty-committed.
About Jason Stapleton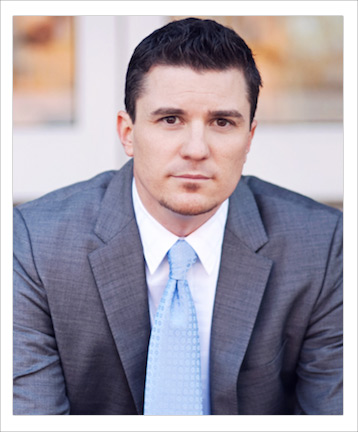 Jason Stapleton is one of the only nationally syndicated libertarian radio show hosts in America. His show, The Jason Stapleton Program is one of the largest liberty minded podcasts in the world with tens of thousands of listeners from over 110+ countries. He's also an entrepreneur, speaker, investor and trader with over a decade of experience. He co-founded Trade Empowered, one of the premiere trading education firms in the world with millions having benefited from his training and courses.
 [Follow Jason on Twitter]  [Join Jason on LinkedIn]  [Jason's – Website]