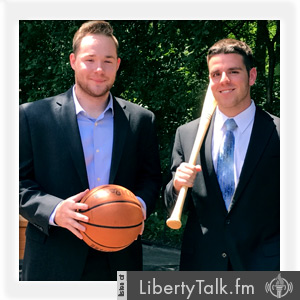 BY: Witz & Roz, Hosts, The Sporting Edge
PUBLISHED: April 07, 2018
Will it be Rory? Tiger? DJ?
T
SE's number one fan, Rube, joins the show today to discuss the Masters. Spieth got off to a hot start in round one. Last year's champion, Sergio Garcia, gave his best Kevin Costner (Tin Cup) impression by hitting 5 straight in the water on 13.
The field is still pretty wide open, and nobody has really seized hold of the tournament yet. Will it be Rory? Tiger? DJ? Who knows. All we know is that Sunday will be spent on the couch for 8 straight hours of coverage.
Villanova is this year's NCAA basketball champion. As good as some of the storylines in the tournament were, when you look at UMBC and Loyola-Chicago, Villanova's dominance was unquestioned. They didn't play a single game within 10 points, a season well deserved for Jalen Brunson and Jay Wright.
The MLB is in full swing and it's been quite interesting so far. David Price looks like he might've regained Cy Young form. Gabe Kapler is doing his best to make Philly fans (and players?) dislike him. Instant replay managed to steal an opening day win away from the Tigers. Lots of good stories and news to follow, so as always, stay tuned for next week!