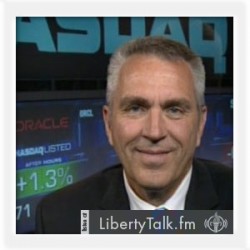 BY: Todd Horwitz, Host & Senior Contributing Analyst
PUBLISHED: February 18, 2016
Xander Breaks Down the White Sox
T
his week on The Sporting Edge, Xander and Roz give their first impressions of the upcoming MLB season by diving into the CBS Sports preseason rankings. The top three teams were pretty predictable in the Cubs, Indians, and Red Sox. Roz believes the Cubs remain the team to beat. Xander thinks the Indians are the top team in the league with acquisition of Edwin Encarnacion as well as a healthy Carlos Carrasco and Danny Salazar.
Will Mike Trout be an Angel through the entirety of next year? Witz and Roz are split on the issue as Roz thinks he is on the move. Xander breaks down his second favorite team, the White Sox, and tells the listeners why they're going to be in contention within a few years a la the Cubs.
We are only a couple weeks away from the month of March and this year's NCAA tournament should be interesting. There's one undefeated team left in the nation, and that's the Gonzaga Bulldogs, who have a great chance of ending the year undefeated. Roz says stay away from the Big 12 come tournament time. 
Witz goes on a rant about the end of the Bulls vs. Celtics game last Thursday and how the refs completely botched the call against Marcus Smart. He says they should keep the whistle in their pockets and let the players decide the outcome of the game. Roz discusses All-Star weekend and the dunk contest. The standings look the same as always, and we will wake everyone up come playoff time. See you next week!