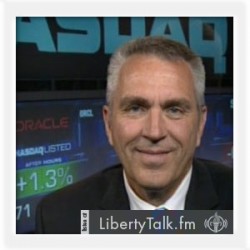 BY: Todd Horwitz, Host & Senior Contributing Analyst
PUBLISHED: January 07, 2016
Lions Squeak by to Play Seahawks
R
oz is back on The Sporting Edge today. The two start the show with a breakdown of NFL action. The All-Pro teams are out and Roz has some beef that Jordy Nelson did not get at least a second team nod. Ezekiel Elliot headlines the first teamers, along with three of his offensive lineman. The least interesting game of the playoffs is the first one we get to watch between the Texans and Raiders. Roz and Xander both like the Texans -4 in this one as Connor Cook makes his first career start.
The Lions squeaked into the playoffs as Captain Kirk and the Redskins could not find a way to get past the Giants in Week 17. They will travel to Seattle where they will face a rowdy crowd and former Super Bowl Champ Russell Wilson. The duo likes the Seahawks to cover the 8-point spread. However, they do not agree on Sunday's games, as Xander likes the Dolphins and Giants, while Roz likes the Steelers and Packers.
Bowl season has officially come to an end. There's only one more game left and that is the BCS National Championship between Clemson and Alabama. Roz and Xander both like Bama -6.5 in a game they thought would at least have Bama favored by 10. The Rose Bowl was another epic classic as USC fought on vs. Penn State in the final moments, and the nightcap of the college football playoff was an epic clunker as Ohio State got skunked 31-0 by Clemson. 
The Baylor Bears continue their rise to the number one team in the nation! If you were listening a month ago, this was Roz's dark horse team to climb their way up the rankings and here they are. Villanova lost for the first time all year against a top 25 Butler team, and UCLA continues to play well even after their loss against Oregon last week. Arizona is another team that Roz says to look out for. See you next week!