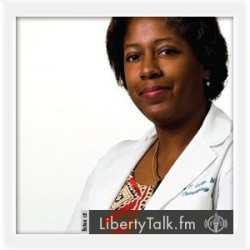 BY: Dr. Elaina George, Host & Contributing Health Editor
PUBLISHED: December 02, 2017
Telemedicine Looks Like New Dotcom Bubble
The Fall out from ObamaCare continues. Dr. George zeros in on the infrastructure and explains the intricacies how this law is affecting smaller medical companies. The ACA is going to pull away safety nets the medical industry has always counted on, causing many bankruptcies. 
Most people rush to the conveniences of today at the expense of tomorrow. When the government favors large corporations because they have the ability to expand quickly, it affects the entire medical industry. Many smaller players get affected and can't compete. 
The recent explosion of telemedicine looks and feels like the Dotcom bubble of the 90's. There are overnight tech millionaires who haven't produced a product yet and the markets are throwing money at them blindly. No one even knows if these products will be any good. 
Dr. George spends every week offering this knowledge to help people get back the power government has taken. The government isn't here to help, they are here to separate you from your money. Be vigilant and use the programs offered to you to circumvent the current system and fight back.