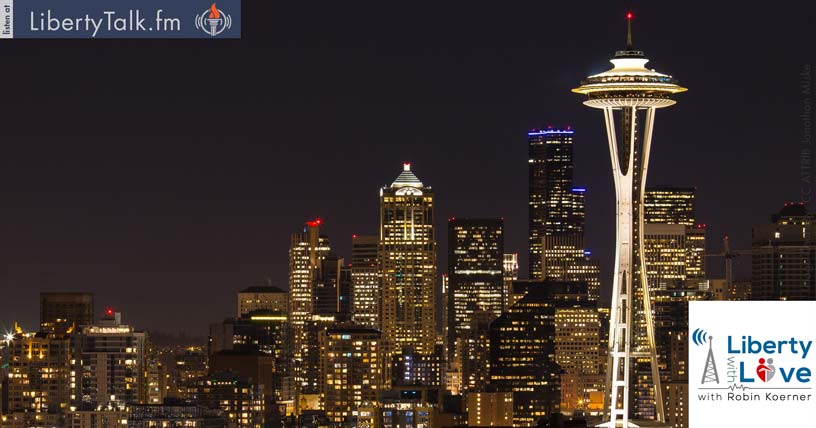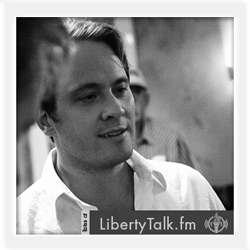 BY: Robin Koerner, Host
PUBLISHED: February 11, 2016
"When you open your heart to patriotism, there is no room for prejudice"
Trump's presidency began with an inauguration speech in which Trump made the following claim: "When you open your heart to patriotism, there is no room for prejudice".
I don't know if Trump said it with sincerity, but I believe it is an important claim, and one that resonates with me deeply.
I wrote an article at the time. Many who support Trump self-identify as Patriots, and many who are viscerally against him experience themselves as being against fervently prejudice… but do they exhibit, perhaps, a prejudice against patriotism and patriots? It's an important question, because as I said in my article, "Prejudice Against Patriotism Is as Damaging as Patriotism with Prejudice".
Orwell self-identified as a socialist, and so his appeal to anti-Trump left-wingers is unsurprising. However, an essay he wrote in 1940 "My Country Right or Left" had something to say about this very topic of patriotism and the unhealthy relationship, as he saw it, that his co-leftists have with it. Indeed, his comments about patriotism would shock many of those anti-Trump Leftists who are responsible for the spike in sales of Orwell's book. And he aims those comments as a missile against the so-called "enlightenment" of his colleagues on the Left that he thinks some of the Left. It's almost as if he was explaining, three generation in advance, the political myopia of the Left that would contribute to Trump's victory, and the inability of the British media, for example, to see Brexit coming…