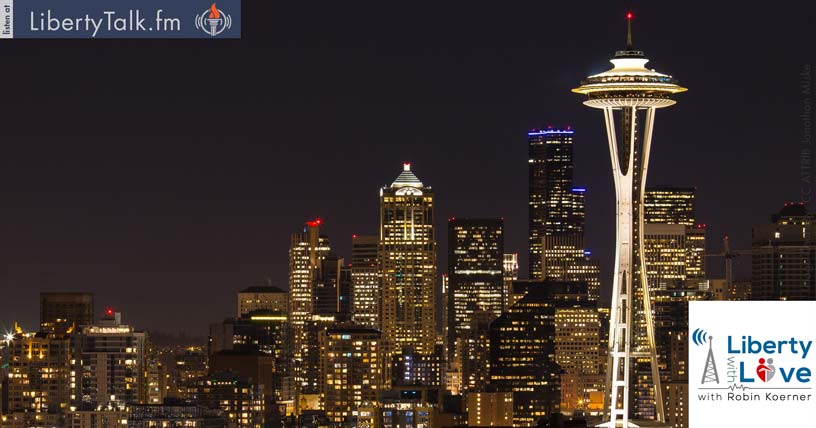 PHOTO CREDIT:  Brian K. Pritchard, Fetch Your News.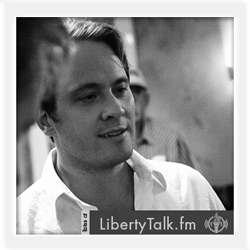 BY: Robin Koerner, Host
PUBLISHED: May 20, 2017
[/iconbox]
Can the Political Divide be Bridged though Friendship?
From my book, "as cultural gaps are bridged through actual human relationship, the separateness of that "other group", on which any suspicion I may have of their motivations depends, ceases to exist… Collapsing the sub-cultural divides in our society through actual human relationship does something bigger and better than resolving our political differences: it dissolves them. It dissolves them because it reveals that much of what we thought were differences of political principle are really rationalizations of the suspicion we feel toward those whose experiences and pleasures we simply cannot imaging sharing.
In this important show, Shane Windmeyer, founder of Campus Pride tells the story of his organizing national protests against Chik-Fil-A for their funding of anti-LBGTQ groups to his becoming a friend of Dan Cathy, the company's billionaire, Christian, pro-traditional-marriage, president.
It's a story of two people affecting each other not through trying to change each other's minds but by trying to understand each other as much as trying to be understood. The mutual respect and friendship that have formed between these two men, Shane and Dan, are more effective tools for improving the world and persuading political opponents than even the most effective logical arguments if those arguments are made by people who know nothing more about their political opponents than the fact that they are political opponents.
In this great interview, Shane Windmeyer draws on his experience to explain in concrete terms some of those principles that I so often write and talk about as being so critical to finding common ground with the purpose of making the world a better place.
For more on this topic, read this article: Your Problem With Guns or Gays Is Not Political
About Shane Windmeyer
Shane L. Windmeyer, M.S., Ed., is a leading author on gay campus issues, a national leader in gay and lesbian civil rights and a champion for LGBT issues on college campuses. He is co-founder and executive director of Campus Pride, the only national organization for student leaders and campus organizations working to create a safer college environment for LGBT students. Released Fall 2006 by Alyson Books, Windmeyer is the author of The Advocate College Guide for LGBT Students, the first-ever college guide profiling the "100 Best LGBT-Friendly Campuses." He is also the editor of Brotherhood: Gay Life in College Fraternities and co-editor of the books Inspiration for LGBT Students & Allies, Out on Fraternity Row: Personal Accounts of Being Gay in a College Fraternity and Secret Sisters: Stories of Being Lesbian & Bisexual in a College Sorority.
  [Join Shane Windmeyer on LinkedIn]  [Follow Shane Windmeyer on Twitter]
frameborder="0″ allowfullscreen="allowfullscreen">