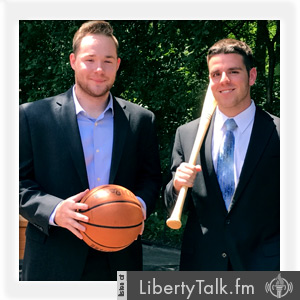 BY: Witz & Roz, Hosts, The Sporting Edge
PUBLISHED: November 03, 2018
Alabama Travels to LSU
T
his week on The Sporting Edge, Witz and Roz breakdown the wonderful season had by the Boston Red Sox as they took home the World Series in an easy 5 games vs. the Dodgers.
The SEC has two unbelievable matchups this week as Alabama travels to LSU in a 1 vs. 3 game while the Georgia Bulldogs travel to Kentucky to battle for the SEC East title.
Roz talks about his disappointing day at the Packers game as Ty Montgomery crushed Packer fan dreams by fumbling a kickoff late in the 4th quarter.
Fitzmagic is under center this week for the Bucs as they have officially benched Jameis Winston. The Saints look to end the Rams' perfect season. Stay tuned for more updates next week!