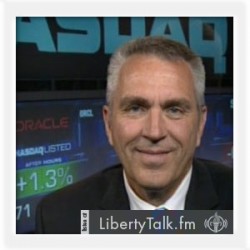 BY: Todd Horwitz, Host & Senior Contributing Analyst
PUBLISHED: January 21, 2016
Conference Championship Matchups
T
oday on The Sporting Edge, Xander brings in Roz once again who is officially a member of the show. Bubba will return in the future for some more worthwhile sports commentary and ranting, but until then, the show must go on. Xander and Roz get down to discussing the NFL divisional round as we witnessed another great week of football. Xander hit a slump as he went 0-4, while Roz enters championship weekend at a very impressive 6-2 and is now referring to himself as "The Swami".
The Cowboys and Dak Prescott fought all the way back from a two touchdown deficit, but Mason Crosby made sure the Packers were heading to another NFC Championship by nailing the 50+ yard field goal not once, but twice, after Jason Garrett tried to ice him.
The picks are in for this week. Xander and Roz both like Green Bay +5.5. They also included a bonus of the under (61). They split up in the AFC matchup between the Pats and Steelers, as Ethan thinks the Pats are going to run all over the Steel Curtain. 
For the final segment Witz' Corner and Roz's Rant get a debut. Xander is all fired up about Barry Bonds not getting in the hall, while Roz tells the world that they screwed up by not having Russell Westbrook start in the all-star game. See you next week!