Finally some progress has been made on limiting the power of ACA. Congress has removed the Obamacare mandate. What this means people wont be forced into bad insurance plans and doctors will have resources freed up to expand their business and give better quality care.
Podcast (medicine-on-call-dr-elaina-george): Play in new window | Download (48.1MB) | Embed
Original air date:
 December 30, 2017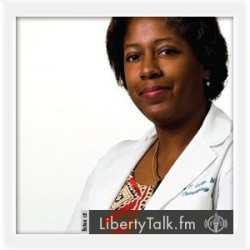 BY: Dr. Elaina George, Host & Contributing Health Editor
PUBLISHED: December 30, 2017
How will the Healthcare System Look Moving Forward?
Obamacare has been law for eight years and it is a seemingly impossible task of getting rid of the Affordable Care Act. Eliminating the Obamacare mandate looks to be the best way to limit the power of this law.  Removing the mandate allows people to find other options. The mandate allowed corporations, big pharma and hospitals to drain the wealth from patients. 
As usual following the money is key when researching Congress. Mainly in the offices of congressmen the aids do all the work and write laws. The Congressmen sit around and wait for the players with the deepest pocketbooks to sway their votes. With the top ten lobby groups being healthcare related, it's not a surprise Obamacare was passed. 
Now the the mandate has been lifted, it has helped Dr. George free up more resources to expand her business and help her employees more economically. It will take a little bit of planning but this should be a real boost to healthcare and the quality of care people are provided. 
Hedge funds that buy doctor practices become the financial under penning of the practice. What usually happens is the doctors in the practices are encouraged to pump patients out as quickly as possible. Skipping necessary step to ensure quality care. The billing also seems to be a big problems with Hedge Fund owned offices. There is no clarity in billing anymore and that alienates the patient. Make sure you receive an itemized bill and make sure all the billing is valid.