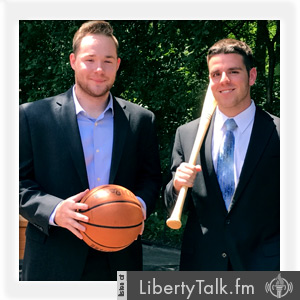 BY: "Roz" and Xander, Hosts, The Sporting Edge
PUBLISHED: December 30, 2017
Alabama vs. Clemson
T
his week on The Sporting Edge, Witz and Roz dive right into the NBA and break down the entire league, as well as many of the talented players we've seen so far this year.
Roz went live at the T' Wolves vs. Bucks game on Thursday night and got to witness the Greek Freak, KAT, Jimmy Buckets and Andrew Wiggins. What a star-studded group of names!
There really isn't much to watch in the NFL this week, but there is a fair bit of drama going down between the former Steeler James Harrison and his old teammates. Harrison got picked up by the Patriots and is being released from Pittsburgh, and guys like Markice Pouncey and Bud Dupree are having none of it!
The moment we've all been waiting for in college football is finally here. It's playoff time. Part III of Alabama vs. Clemson should be one for the ages. Don't forget about Oklahoma vs. Georgia either! Stay tuned for more updates next week.