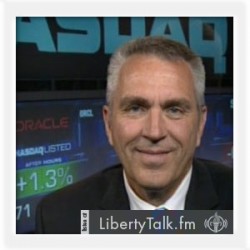 BY: Todd Horwitz, Host & Senior Contributing Analyst
PUBLISHED: August 06, 2016
Jonathan Lucroy lands in Texas
B
ubba and Xander start the show by talking about the PGA Championship this past week. Not very exciting overall, but Jimmy Walker played one hell of a tournament. Hats off to him. Jason Day ends up one stroke back and his eagle on 18 just wasn't quite enough. Russell Westbrook is all alone in OKC. Does he have enough to get it done? Who knows? It will be exciting to watch though. 
Xander brings up recruiting scandals in the NCAA and how it doesn't really influence recruiting that much, specifically referencing Louisville basketball. Reggie Bush and his abandoned Heisman jump into the conversation. Bubba says it is the players who have nothing to do with scandals that end up being hurt the most. Xander agrees and brings up the guys who played for Penn St. a few years ago who were given the choice to transfer. 
The whole Jonathan Lucroy situation has finally been cleared up. After ripping him last week, Bubba and Xander break down the reasons Lucroy did not jump ship and go to Cleveland. The main one being that he was not guaranteed the starting job next year. He ends up going to the Rangers and Bubba think this is going to end up better for him. 
The Bennett brothers sound off on the NFL and Jay Cutler in particular. Xander brings up how although Michael Bennett is a loudmouth, he is a great player. Martellus Bennett? Forget about him. The guy had the best year of his career last year with Cutler. Mark Teixeira is retiring, Yoenis Cespedes and Jordan Zimmerman are heading to the DL, and the AL East remains the tightest race in baseball. See you next week!