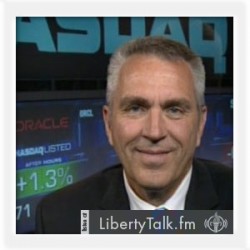 BY: Todd Horwitz, Host & Senior Contributing Analyst
PUBLISHED: September 03, 2016
Yankees Amp Up Game in Second Half
B
ubba and Xander start off the show talking about a touchy subject, one that revolves around Colin Kaepernick. They both agree that while he has every right to voice his opinion and do what he did, he chose the wrong venue. Sports are something that have continually brought this country together, not tear it apart.
The injury bug has hit some major NFL names this past week, and it's ugly. The Vikings lose Teddy Bridgewater for the entire season and the Cowboys lose Tony Romo for at least 6 weeks. Xander and Bubba talk about the impact of both injuries to their respective squads and Xander thinks this really hurts the Vike's chances in the NFC North.
College Football has finally arrived. Today brings our first full slate of games in quite a while and Bubba and Xander break down some of the top teams and give insight on who they think could host the championship trophy in 2017. Xander thinks Bama is the current favorite, but don't sleep on FSU as they probably have the best offensive and defensive lines in college football.
Well Seattle, it was fun while it lasted. The Mariners were riding high the past few weeks trying to make a playoff push, and they have now fallen off the map with a 5 game losing streak. The Orioles are starting to fade as well, while the Yankees have been one of the MLB's biggest surprises in the second half. The Cubs have had one of the best months baseball has ever seen, and the Pittsburgh Pirates are still holding on for dear life. See you next week!