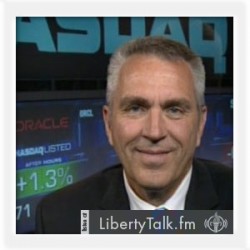 BY: Todd Horwitz, Host & Senior Contributing Analyst
PUBLISHED: October 08, 2016
MLB Playoffs Underway
B
ubba and Xander start this week's show with a bit of news about Tiger Woods. Tiger is making his debut at the Safeway Open October 13th. It has been 3,047 days since Tiger has won a major and both hosts think that streak will run into eternity, as Tiger's health is always seems to remain a major question mark. The MLB playoffs are underway and we all got a little taste of what the postseason is like with the wildcard games on Tuesday and Wednesday.
The Blue Jays took down the Orioles 5-2 in an 11-inning thriller. The biggest question mark after the game was what Zach Britton was doing on the bench while Ubaldo Jimenez served up the game winning homer to Encarnacion. Bubba and Xander both agree that this was a head-scratching move by Buck Showalter, but meanwhile the Jays are up 2-0 on the Rangers and it looks like they are poised to make a move in the ALCS. Summary of the Giants game: Do not ever bet against MadBum in the playoffs. Ever. Another classic performance as the Giants needed a three- run homer in the top of the 9th to take down the Mets. 
Last week's picks came up pretty good. We went 2-0 in the NFL with the Broncos -3 and the Vikings -5. The Rams are 3-1? Good lord. After that week 1 performance, I don't think anybody could have predicted that, but you have to give some credit to Jeff Fisher. The Bears finally got their first win! They face the Colts this week in a glorified toilet bowl. Our best bet of the week goes to… the Broncos -4.5. Matt Ryan is lighting the world on fire, but he hasn't seen a pass rush like the Broncos have. Bubba and Xander take the Broncos to roll at home.
The game of the year did not disappoint last week as Louisville gave it everything they could, but came up short in a 42-36 loss to Clemson. Bubba and Xander called this perfectly on the show as Bub said he was taking Clemson -2, and Xander said this game would come down to the last drive.  It's time for the Red River Rivalry as the Longhorns travel to Oklahoma. Charlie Strong is on the HOT seat. Xander yet again takes his Vols as a 7-point dog on the road at A&M. Who would have thought this would be a top 10 match up at the start of the year? See you next week!