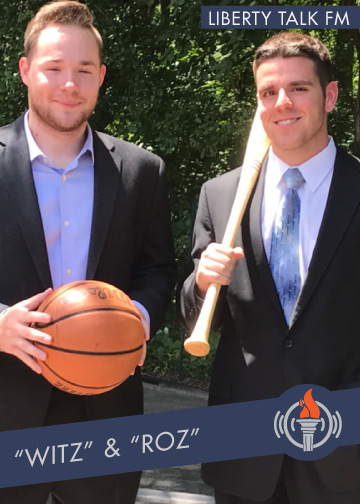 BY: Witz & Roz, Hosts, The Sporting Edge
PUBLISHED: February 17, 2018
2018 Winter Olympics Underway
T
his week on The Sporting Edge, Witz and Roz break down what has been a great start to the 2018 Winter Olympics in Pyeongchang. Chloe Kim took the women's halfpipe by storm with her 98.25 score on her third run. What's even more impressive is the fact that she had already won gold and was just aiming for a perfect score.
Shaun White's route to gold was a little more dramatic in the men's halfpipe as he needed every bit of his 97.75 on the third rub to best 19-year old Ayumu Hirano of Japan. All the events have been very exciting.
Roz gives his early breakdown of the college basketball scene as we are about a month away from Selection Sunday. He gives his take on the Top 25 and also talks about Joe Lunardi's Bracketology.
Pitchers and catchers officially reported this week and the whiff of spring baseball is finally here. Yu Darvish signed with our hometown Cubbies and we're hoping we don't see another World Series type performance from him again. Stay tuned for more updates next week!