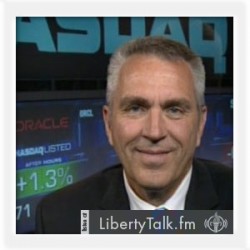 BY: Todd Horwitz, Host & Senior Contributing Analyst
PUBLISHED: August 13, 2016
Chicago Cubs Hold Tremendous 12 Game Lead
B
ubba and Xander start the show with a tribute to John Saunders, one of the familiar on-air faces of ESPN for nearly 30 years. He died early last week and was 61 years old. The Olympics are in full swing and Michael Phelps is back yet again doing some amazing things for the U.S. Swimming Team. He just keeps adding to his medal count (which is up to 26 total, with 22 golds!). 
The Hall of Game was an absolute disaster for the NFL, as it was not played due to "poor field conditions." Absolutely unacceptable. While this one might not be directly on Goodell, Bubba says he is the captain of the ship and this is just another bad look for him. Real pre-season football got started this past Thursday, and our Bears got absolutely pummeled. 
LeBron signs a 3-year deal worth over $100 million. Whoopee. Jose Altuve continues to be the best player in the American League. He owns a .366 batting average, which is 20 points higher than anybody in baseball, and about 40 points higher than anyone in the AL. Things got a little weird with A-Rod this past week as Joe Girardi said that farewell tours were not a part of his contract. A-Rod is currently sitting at 696 home runs and Bubba points out that they probably do not want to let him get there and put him on the same pedestal as Babe Ruth. 
The Cubbies are back and currently hold a 12 game lead in the Central. The Toronto Blue Jays have overtaken the Orioles for the number one spot in the AL East and the Red Sox are 3 games back. The Dodgers continue to do some amazing things even with Kershaw, Norris, and Hill on the DL and find themselves only 1 game back. Will Ryan Tannehill be any good in fantasy this year? Bubba and Xander have differing opinions. See you next week!