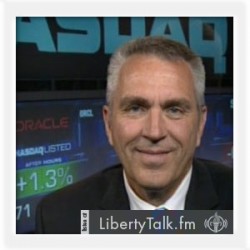 BY: Todd Horwitz, Host & Senior Contributing Analyst
PUBLISHED: December 31, 2016
Washington vs. Alabama
B
ubba is back with Xander and they dive right into football. Is there going to be a quarterback controversy in Dallas if Tony Romo plays well for a couple quarters? Xander thinks absolutely not, but it does sell some stories. The MVP race is pretty tight, but it seems like Matt Ryan might have nudged his way to the top over Tom Brady last week with the injury to Derek Carr. 
A few NFL greats are retiring next year; Steve Smith, Robert Mathis, and Darren Sproles. Smith, known for his feistiness almost as much as his pass-catching ability will surely be missed by his teammates as well as those who got the pleasure to compete against him. Robert Mathis turned himself into a possible Hall of Famer after being a 5th round pick way back in 2003. Tomorrow will be 98's last game on the edge for the Colts.
After a few weeks of bowl season, the big shebang is finally here. Washington vs. Alabama, and Clemson vs. Ohio State. The spread is two touchdowns in the Bama game and Washington is going to have to play a perfect game and then some to topple Nick Saban. The nightcap should be an unbelievable game as the defending runner-ups take on one of the greatest coaches in NCAAF history (Urban Meyer that is!)
Christmas Day was quite the day for basketball. The most notable game was a championship rematch between the Cavs and Warriors. The Cavs were down big late, but pulled out all the stops to top the Warriors. Villanova and Baylor continue to cruise at about the midway point of the college basketball season. Oregon hands a very good UCLA team its first loss. See you next week!