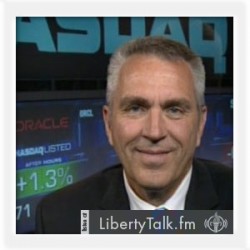 BY: Todd Horwitz, Host & Senior Contributing Analyst
PUBLISHED: January 28, 2016
NBA's Off the Court Drama
Roz and Witz (Xander) are back at it again. Championship weekend with the Patriots and Falcons on top didn't get any better for Witz as he dropped both games and fell to 2-8 in the playoffs overall. Roz split the weekend and was correct in predicting a Pats beatdown against the Steel Curtain. The Packers forgot their stuff in Green Bay and were down 24-0 by halftime.
 The stage is set; it's Patriots vs. Falcons for all the marbles. The Pats open as a 3 point favorite and Witz and Roz are going to wait a week to make their official selections. Witz brings up how the Patriots arguably have the greatest football dynasty of all time, and Roz agrees, but says they're going to need to win against Atlanta so they don't fall to 4-3 in their 7 most recent Super Bowls.
 There isn't much to discuss about on the court stuff in the NBA, but the off the court antics found themselves all over the news this week. LeBron isn't happy with Dan Gilbert in Cleveland, Rondo calls out Jimmy Buckets and D-Wade, Carmelo trade rumors heat up, and Enes Kanter writes one more chapter in the fight against inanimate objects (which he lost). 
 Witz' corner featured and extremely salty and fired up Witz as he aired his grievances about Usain Bolt losing a gold medal from the 2008 Olympics due to Nesta Carter's positive test. He has no problem with the medal being taken away, but why wait almost a decade? Roz combines his rant with college basketball as 6 teams in the top 10 lost this past week. Does Witz go with the baby blue Vlad Expos jersey, or the black pinstriped Shaq Magic jersey? Roz will make the decision at the start of the show next week!