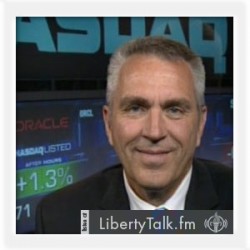 BY: Todd Horwitz, Host & Senior Contributing Analyst
PUBLISHED: September 24, 2016
Cardinals, Giants, and Mets in Wild Card Race
X
ander and Bubba get this week's show started with a recap of the Thursday night game between the Patriots and the Texans. What an atrocious showing by Houston, who was crushed by a third string quarterback; final score 27-0. Jacoby Brissett did everything he was asked to do, but was actually diagnosed with a torn ligament in his thumb after the game. The Pats will probably find another quarterback for week 4 before they welcome back the legend Tom Brady. All that can be said is that Bill Belichick is probably the greatest football coach of all-time. 
Lamar Jackson is the new name in college football. After destroying FSU last Saturday, the Louisville quarterback finds himself atop the Heisman conversation after scoring 18 touchdowns through the first 3 games. Wisconsin could not but keep Georgia State at home and only won by 6 after going in as a 35-point favorite. It's FCS time!!! North Dakota State took it to the Hawkeyes and won on a last second field goal. Do they have a chance to crack the Top 25? It certainly seems like it. 
The picks for this week are in. Bubba and Xander like Arkansas +6 at Texas A&M, and Michigan State -3.5 at home against Wisconsin. In the NFL, the picks are the Cardinals -4 and the Giants -4.5. We had a great week last week by taking the Texans -2.5 and the Browns +6. If you went with the veteran presence for our third game of the week, you were correct. Bubba had great faith in the Vikings and they came out and whooped the Packers along with the suddenly very average Aaron Rodgers. 
The division races are all over. The closest race we have now is 5 games. It's time to focus on the wild card for the last week. The war of attrition that is the N.L. Wild Card race is now down to three teams, the Cardinals, Giants, and Mets. Bubba thinks the Mets and Giants prevail, while Xander leaves the Mets out of the equation. The A.L. Wild Card is more of a 5-team race, and Xander and Bubba think the Blue Jays and Mariners find a way to come out on top. See you next week!