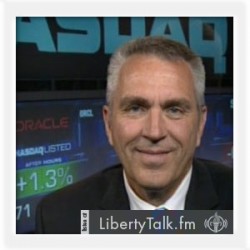 BY: Todd Horwitz, Host & Senior Contributing Analyst
PUBLISHED: March 12, 2016
NFL Free Agent Season to Shake Things Up.
T
ournament time is here and the fight for the last few spots is on. Xander and Todd start the show talking about last week's major upsets in sports beginning with the UFC fights and then the Lakers beating the Warriors like a drum. The Warrior's quest for 73 wins continues.
Peyton Manning does the right thing and retires, Xander and Todd look back at Peyton's career and wonder if he is the best of all time. Both Xander and Todd agree that Peyton was great, but for one game they would both take Tom Brady.
Players are starting to move in the NFL and not only did Denver lose Manning to retirement but now have lost Oswieler to Houston in Free agency. Xander and Todd speculate that RG3 could end up in Denver. Free agent season will be wild, players are on the move and there will be changes.
 Todd and Xander look ahead to the baseball season and talk fantasy. Xander picks his top ten hitters and his top ten pitchers. Todd and Xander disagree on a couple of the choices but leagues are won by players that are drafted later. Next week they will cover the sleepers.