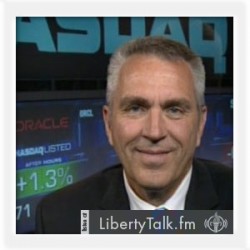 BY: Todd Horwitz, Host & Senior Contributing Analyst
PUBLISHED: October 29, 2016
Ohio State Shocked by Penn State
X
ander and Bubba start this week's show with a breakdown of the World Series between the Cubs (Wow! Never thought I'd type those words) and the Indians. It has been a great series so far and
the biggest story line has been Kyle Schwarber
. A knee injury all the way back in April has not stopped him from being the most powerful bat in the Cubs' lineup so far. Jake Arrieta returned to his 2015 form in Game 2 and pitched a gem to tie up the series. Bubba thinks the Cubbies might take 3 this weekend, and Xander thinks the Cubs win in 6.
The NBA is back under way. 82-0 will have to wait for the Golden State Warriors as they were trounced by 29 points in their season opener against the Spurs. Bubba had the Spurs straight up, and tells us not to worry about the Warriors, as it will take a little time to get KD adjusted in that lineup. Anthony Davis put up a monster first game with 50 points and 16 rebounds. The Bulls looked surprisingly decent in their win over the Celtics.
The Nittany Lions are roaring! They shocked Ohio State, the number 2 team in the nation, with 17 unanswered fourth quarter points along with a blocked field goal return for a touchdown. Ohio State moves down to number 6 in the rankings, and Washington moves into the 4th spot. Our pick of the week is Nebraska getting 9 points at Wisconsin, though Bubba and Xander note that Wisconsin is a very good team, they have no offensive game.  Xander likes the huskers straight up.
Week 8 marks the halfway point of the NFL season and per usual, it is going by way too fast. The Jaguars continue their disappointing season by getting beat down by the Titans on TNF. As bad as Blake Bortles has been, at least he is a little better than Brock Osweiler, who toed the line of not getting to 100 yards passing against the Broncos last week. Touchdown Tom looks to get some revenge against the Bills. See you next week!