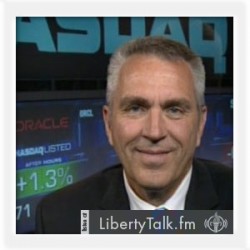 BY: Todd Horwitz, Host & Senior Contributing Analyst
PUBLISHED: January 14, 2016
Clemson Shows Up for Epic Win
R
oz the "Houdini" joins Xander again on the Sporting Edge. Roz went 4-0 this past weekend while Xander could only pull off 2-2. The Dolphins and the Giants folded like a tent against the Steelers and the Packers. The Texans didn't look half-bad as Jadeveon Clowney had another monster game. The Seahawks dominated the fourth quarter against the Lions and won 26-6. 
 Roz and Xander find themselves on the opposite ends of two games this week, both nightcaps. Roz likes the Pats to cover the enormous 15 point spread against the Texans while Xander thinks this one is going to be a nail biter. Roz also likes his hometown Packers on Sunday night as a 5-point dog against the Cowboys. It's tough to go against Aaron Rodgers right now, but this Cowboys team is for real.
 Clemson wins one of the most epic championship games in recent memory as Deshaun Watson led the Tigers to 21 fourth quarter points against the best defense in college football. Alabama jumped out to an early 14-0 lead, but couldn't get into a rhythm the rest of the week as they let Clemson keep hanging around. Congrats to Dabo Swinney, this title was well deserved. 
 The Baylor Bears got their first taste of being No. 1 in the polls last week, and immediately were pummeled by West Virginia. The Mountaineers forced 29 turnovers in their match up. UCLA continues to play some great basketball behind Lonzo Ball. Gonzaga is still undefeated, and Creighton is 16-1, with three top-50 wins so far. See you next week!