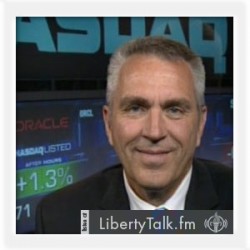 BY: Todd Horwitz, Host & Senior Contributing Analyst
PUBLISHED: July 02, 2016
Kevin Durant to the Heat?
B
ubba and Xander lead off the show with a special thanks to our veterans and current military members. They are the ones who allow us to enjoy the things we love, and that happens to be sports in our case. Xander dives in to the NHL in very surprising fashion as him and Bubba discuss the two blockbuster trades that recently went down. P.K. Subban gets traded straight up for Shea Weber, and Taylor Hall gets dealt from the Oilers. This all happened within an hour on Wednesday!
O.J. Mayo gets popped with a two year suspension for violating the NBA's drug policy. The last time this happened was when Chris Anderson got suspended for two years back in 2006. He made a successful comeback, will Mayo? The Red Sox try to take advantage of the international signing system and get BUSTED. 
NBA free agency is here and the big ticket item is still where Kevin Durant will end up next year. Most experts point to OKC, but Hassan Whiteside did come out and say he was willing to take a pay cut to have KD come and be a part of the Heat next year. Tiger Woods is not playing in the British Open and Bubba and Xander discuss if he will ever be relevant again.
Fantasy football is almost here! Antonio Brown takes the top spot in the early rankings, and deservedly so. Clayton Kershaw is on the shelf with a back injury and this is extremely poor timing for him and the Dodgers as they are trying to cling for life in the NL West. Not a lot of interesting division races to talk about, but the Indians continue to be the hottest team in baseball. Congrats to Coastal Carolina for taking home the College World Series title this year, prevailing in a best of three series against Arizona. See you next week!