Cory Provus Voice of the Twins joins the Show!
W
itz is once again on his comeback tour as he took most of last week off to travel to Nashville, Tennessee. The first round of the NFL draft took place Thursday night and it was one of the more exciting drafts in recent memory. Three quarterbacks were taken in the first twelve picks.
 The Bears made a huge splash by moving up to the second pick and taking Mitch Trubisky
, a highly touted quarterback from North Carolina. Witz and Roz go back and forth on the move and whether or not the Bears made the right decision.
Cory Provus, the voice of the Minnesota Twins, joins the show. Cory is a Highland Park, Illinois native who has been with the Twins since the 2012 season. Cory gives the listeners a glimpse of what its like to a professional broadcaster. He talks about working with Dan Gladden, a 2x World Series Champion for the Twins, and what it's like being in the presence of a former player who has such a strong passion for the game.
Witz takes Cory all the way back to his first interview after being hired by the Twins, where he talks about "letting the game breathe." Cory tells the listeners how his job as a broadcaster is not just to rattle off stats, but rather to inform, educate, and entertain. The sounds of a ballpark are unlike anything else, and Cory gives some insight on how he likes to give a in-game feel to all the listeners who tune into the broadcast. Roz also asks Cory about where he thinks the Twins are going this year. Cory talks about their young core of players in Miguel Sano and Byron Buxton, and how some good starting pitching could keep the Twins in it. 
The Bulls continue to disappoint, as they have dropped three in a row to the Celtics. WItz predicts a Game 6 victory for the Bulls but thinks the Celtics take it in 7. The duo breaks down what will be the most exciting series of the 2nd round, the Rockets vs. the Spurs. Witz is sticking with Spurs, a team he said would be the eventual NBA champion. It appears that all roads lead to Golden State though, which would be one hell of a Western Conference Finals. See you next week! 
About Cory Provus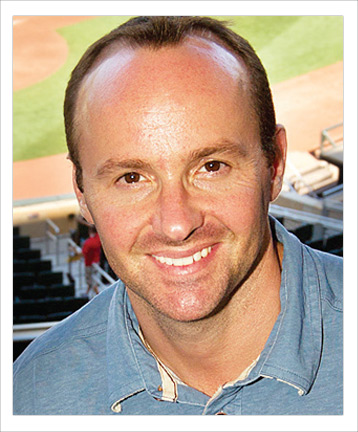 Cory Provus is the voice of the Minnesota Twins. Cory began his major league broadcasting career as the pregame & postgame host for radio broadcasts of the Chicago Cubs and backed up Pat Hughes. The Milwaukee Brewers then hired Provus in 2009, replacing Jim Powell who departed for a job with the Atlanta Braves, alongside Bob Uecker until 2012. 
 [Follow Cory Provus on Twitter] • [Cory's Bio on Twins – Website]