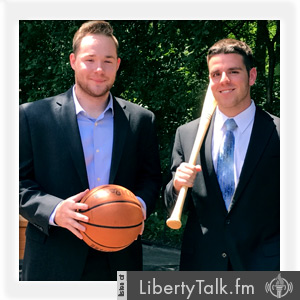 BY: Witz & Roz, Hosts, The Sporting Edge
PUBLISHED: December 29, 2018
Will the Saints Fall Short?
T
his week on The Sporting Edge, Witz and Roz are back, and it couldn't come at a better time as Week 17 is right around the corner. The playoff picture is almost set and it's time to push all the chips in the middle.
The AFC playoff picture is still trying to decide who the 1 and 2 seeds will be. Right now, it looks like KC and New England, but Houston and San Diego still have a shot.
The NFC playoffs will run through New Orleans, but Witz and Roz think the Saints will fall short and are looking at the Bears and Seahawks to make a run.
We're approaching the two most important games in college football and Witz and Roz break down the action. They both like Notre Dame straight up and Oklahoma plus the points, and an Alabama national championship. Stay tuned for more updates next week!