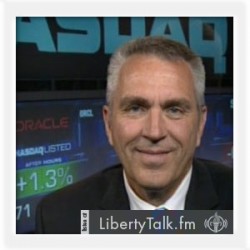 BY: Todd Horwitz, Host & Senior Contributing Analyst
PUBLISHED: February 11, 2016
College Basketball: Ramping Up for Bracket Season
W
itz and Roz dive into the Super Bowl and break down one of the greatest comebacks of all-time. Tom Brady officially cements himself as the GOAT, and brings home his 5th Super Bowl ring in seven tries. Brady threw for over 450 yards and set multiple Super Bowl records during the comeback.
Garrett Haywood joins the show and helps Witz and Roz finish recapping the Super Bowl. The trio talks about the Edelman catch, James White, and Kyle Shanahan's questionable playcalling down the stretch.Robert Kraft had some choice words during his celebration speech and I think everyone knew what he meant.
Garrett dives into the college football season and gives us his take on what went down this year. He's a die-hard Ohio State fan and tells everyone to watch out for them next year as they were one of the youngest teams in college football this year. Roz and Garrett also talk the possibility of expanding the playoff to 8 teams.
We've got a couple big games in college basketball Saturday, #1 Gonzaga travels to #20 St. Mary's, and #2 Villanova travels to #24 Xavier. Xander gives his comeback of the week and it's none other than Steve Sarkisian, who went from being fired at USC a year and a half ago, to being the offensive coordinator for the Super Bowl runner up Atlanta Falcons. If you have a question or want to come on the show, tweet at us: @roz4roz or @xandyboi13. See you next week!