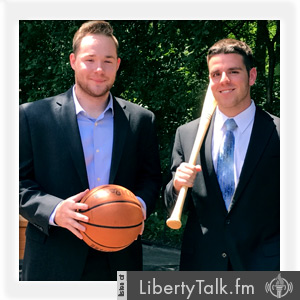 BY: Witz & Roz, Hosts, The Sporting Edge
PUBLISHED: January 01, 2019
Clemson vs. Alabama
T
his week on The Sporting Edge, Witz and Roz take a look at each matchup and team in the NFL Playoffs. Everything is wide open right now and there are a lot of good teams vying for that top spot.
The Patriots look to be the favorite in the AFC right now and Witz and Roz think it will be tough for anyone to get past them.
The Saints and Bears are the two most intriguing teams in the NFC, and the last time the Saints were the #1 seed, they won the Super Bowl.
Two familiar teams will meet in the championship once again as the Clemson Tigers face off vs. the Alabama Crimson Tide. This is turning into an all-time great rivalry. Stay tuned for more updates next week!