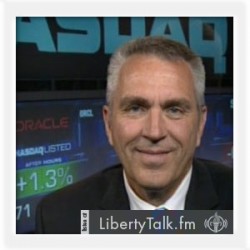 BY: Todd Horwitz, Host & Senior Contributing Analyst
PUBLISHED: February 04, 2016
Undisputed Best Quarterback of All-Time?
T
his week on The Sporting Edge, Witz and Roz break down the biggest game of the year, Super Bowl LI between the Patriots and the Falcons. The picks are in and both hosts like the Pats to cover the 3-point spread. The key to a Falcons victory will be in their ability to rush the passer with guys like Vic Beasley and Dwight Freeney. Touchdown Tom is looking for his 5th career Super Bowl and a win here could propel him to being the undisputed best quarterback of all-time. 
The theme of the week is old guys. Roger Federer buckled down and took home the Australian Open against longtime rival Rafael Nadal in a great 5-set showdown. Tiger Wood's comeback is officially on hold again as he left the Dubai Classic amid another bout with back spasms. Witz thinks Tiger is done, but Roz thinks otherwise, that Tiger has a chance to win a major within the next two years.
Roz introduces a new segment to the show, "Locker Room Guys". Mike Straface, a college basketball expert, gives us his locker room guy, and also breaks down the Purdue vs. Maryland game. We bring some top 10 action of the week and who we think is heading in the right direction for the tournament. Mike gives his take on Duke, Kansas, Baylor, and a few other big names as we approach the golden month of March.
Witz and Roz were at peace with the sports universe this week, and decided there would be no rants, instead they give their take on who they would most enjoy hanging out with in the locker room. Witz and Roz also bring up Barstool Sports and their time on Comedy Central this past week. They are both big stoolies. If you have any suggestions for the show, you can find us on Twitter @roz4roz and @xandyboi13. See you next week!